5- He's born in april, so am I! Coincidence? I don't think so *does evil laugh* (not so sure what's evil about that but what the heck)
4-His full name is David Luiz Moreira Marinho. As you've noticed (or not depending on your mental capacity) I put emphasis on the Marinho part. Marinho is close to Mourinho ie: the special one, so this is a sign that Luiz is destined for greatness!
3- His hair! His beautiful fluffly curly bouncy hair!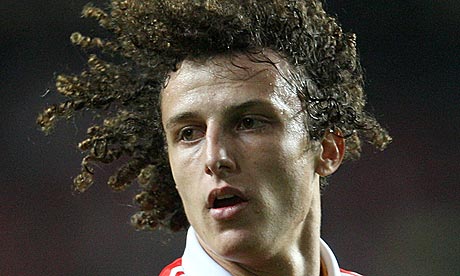 imagesource
imagesource
2-His first goal for chelsea was against manchester united and it helped us achieve victory in that game.
1-And finally the number one reason why i love him is because of his funny and endearing personality

Well that's all folks, until next time.
Cheers